The City of Santa Clarita
We are pleased to be your new service provider and look forward to being SCV's hauler for trash, recycling, and organic waste.
Santa Clarita Resources Center
Use these helpful resources as a guide. Click the titles below to learn more about each category.
Request Services
Make a Payment
Career Opportunites
Request Services
Please select the Burrtec Service that meets your needs and a Burrtec Representative will contact you to complete your order.
Make a Payment
Career Opportunites
For over 65 years, Burrtec has consistently provided excellence in service and satisfaction with strong loyalty to the communities in which we serve.
Click any of the titles below to download
When a holiday falls on a weekday, service will be delayed by one day.
Please reference your service area for possible exceptions.
Portable restroom rental is not available in all areas. Please contact your local customer
service center for more information on portable restroom service.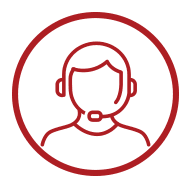 For service questions or to order service online