Welcome to Burrtec Santa Clarita Commercial Services
Burrtec is a family-owned business that has maintained a local office in Santa Clarita since 2002. We are pleased to continue as your service provider under the new City of Santa Clarita's solid waste services franchise.
Burrtec Santa Clarita Commercial Programs and Resources
Click the titles below to learn more about each category.
Commercial
Any additional costs incurred will be based on your combined weekly garbage and recycling material volume. Subscription service rates will be adjusted on July 1st 2023. By increasing recycling and organics service levels and reducing garbage service levels, customers may have the opportunity to reduce these new monthly subscription fees.
Please click below to view commercial rates and services offered. Rates are effective 7/1/2023 – 12/31/2024.
Request Services
Make a Payment
Request Services
Please select the Burrtec Service that meets your needs and a Burrtec Representative will contact you to complete your order.
Make a Payment
For over 65 years, Burrtec has consistently provided excellence in service and satisfaction with strong loyalty to the communities in which we serve.

2600 Springbrook Avenue Suite 101
Santa Clarita, CA 91350
Voice: 661-222-2249
Fax: 661-222-7876
Serving Communities

Santa Clarita
Stevenson Ranch
Castaic 
Newhall
Valencia
Val Verde
Click any of the titles below to download
When a holiday falls on a weekday, service will be delayed by one day.
Please reference your service area for possible exceptions.
Portable restroom rental is not available in all areas. Please contact your local customer
service center for more information on portable restroom service.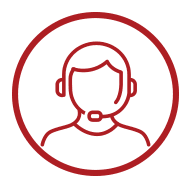 For service questions or to order service online