Burrtec operates a wide range of facilities to process waste and recyclables, including Material Recovery Facilities, Transfer Stations, and Landfills.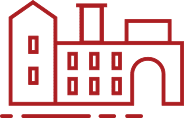 Burrtec's MRFs sort and process recyclables from general waste. With the increase in the amount of recyclables being discarded, material recovery facilities play an important role in the process of collecting recyclables to redistribute them to third-parties and reintroduce them to the general public.
Burrtec Operated Material Recovery Facilities
East Valley Transfer & Recycling
---
1150 & 1250 South Tippecanoe Avenue
San Bernardino, CA
(909) 275-7117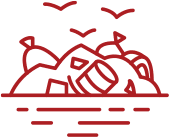 A landfill is a carefully designed structure built into or on top of the ground in which trash is isolated from the surrounding environment (groundwater, air, rain). This isolation is accomplished with a bottom liner and daily covering of soil.
Burrtec Operated Landfill
Salton City Landfill
---
935 West Highway 86
Salton City, CA
(909) 441-2101
---
Summer Hours (July 1 – September 30): Monday – Saturday 7 AM – 3 PM
Winter Hours (October 1 – June 30): Monday – Saturday 7 AM – 5 PM
Sunday – Closed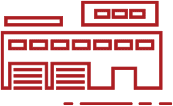 A transfer station is an approved facility for accepting commercial, residential, and industrial waste from internal and external clients. Transfer stations serve as a local collection point to the final disposal site. Our transfer stations are not just a place where waste is disposed of, but where it is an important and fundamental part of effective waste management.
Burrtec Operated Transfer Stations
East Valley Transfer & Recycling
---
1150 & 1250 South Tippecanoe Avenue, San Bernardino, CA 
(909) 275-7117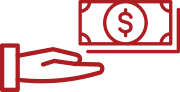 Burrtec operates convenient state-certified buy-back centers. Buy-back centers are an easy way to recycle your materials and make money at the same time.
Burrtec pays a refund on the following California Refund Value (CRV):
CRV aluminum cans

CRV glass bottles

CRV plastic bottles

CRV bi-metal cans
Please contact your nearest buy-back center for a list of acceptable materials, current market values, and other information.
Burrtec
Recycle Center
41800 Corporate Way
Palm Desert, CA 92260
760-674-1033
Burrtec Recycle
Center-Edom Hill
70100 Edom Hill Road
Cathedral City, CA 92235
760-251-3649
West Valley MRF
13373 Napa St
Fontana, CA 92335
909-899-5501
Fax: 909-899-5511
Victor Valley MRF
17000 Abbey Lane
Victorville, CA 92394
760-241-1284
Fax: 760-241-2714
Agua Mansa
Transfer Station
1830 Agua Mansa Rd
Jurupa Valley, CA 92509
951-786-0544
Fax: 951-786-0538