Contact Information
Customer Service: 760-365-2015
customerserviceyv@burrtecdesert.com
Toll Free 866-98-waste (866-989-2783)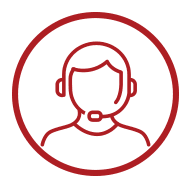 For service questions or to order service online


Residential


---

Bulky Item Pick-up

Christmas Tree Recycling

Electronic Waste

Senior Discount

As a senior, you are qualified to receive a 64-gallon trash container instead of the 96-gallon container. To qualify for this service you must be 65 years old, resident must provide proof of age and be considered the head of the household.

Disabled Persons Service

If you are a disabled person meeting the requirements of the Department of Motor Vehicles for the issuance of a N1- Permanent Disabled Parking Placard, you are entitled to walk-in backyard or side yard collection of trash and recycling at no additional charge for the walk-in service. Standard monthly cost for the weekly trash and recycling collection and disposal will apply.
Portable restroom rental is not available in all areas. Please contact your local customer
service center for more information on portable restroom service.
When a holiday falls on a weekday, service will be delayed by one day.
Please reference your service area for possible exceptions.